Here are some useful tips and tricks on how sleep comfortably while tent camping. Some of these tips are obvious, others may surprise you.
If you are looking for a great way to escape the hustle and bustle of everyday life, tent camping is an excellent choice.
However, it can be uncomfortable on occasion if you do not know how to make it more comfortable.
What can prevent you from comfortably sleeping in a tent?
There are several factors that can affect your ability to sleep while camping. Here are just a few:
The temperature outside
Surroundings (noise)
Being uncomfortable in your sleeping bag
The type of ground you are sleeping on
Knowing what can make or break a night's sleep will help get you get prepared before going camping.
The more comfortable you are while camping, the better chance you have of getting a great night's rest.
Preparing for an ideal scenario will ensure that even if something goes
Sleeping Outside Can Be Your Best Sleep Ever
If you're really looking for a peaceful and relaxing night's sleep, nothing beats sleeping outside. The sounds of nature and fresh air can do wonders for your mind and body; plus there are usually no disturbances from other people or the city.
Camping is an excellent way to get away from daily life and sleep under the stars. Some of the best sleep I've gotten has been outdoors. If you're looking for a great place to escape, tent camping is perfect.
Still, there are many things that can affect your ability to sleep comfortably while out in nature. Follow this guide for some tips on making your next trip more enjoyable!
Select the Right Size Tent
When buying a tent, it is important that you choose the right size. This will vary on how many people are going to sleep in there and if you plan on keeping any equipment inside with them.
Remember: It should be large enough for everyone and their belongings but not so big that it causes problems setting up and breaking down the tent.
Check out my article detailing how to choose the right tent for your camping trip.
Choose a Great Camp Site
When picking a great camp site, it is important that you find somewhere relatively flat. If the ground is particularly uneven, it could be difficult to sleep on and very uncomfortable.
It should also be far away from large trees or branches as these tend to drop branches and could potentially cause injury or damage your belongings.
For more tips, read my article about how to choose a campsite.
Ground Cover
When setting up your tent, it is important that you ensure the ground cover is sufficient. Using a tarp on the ground will provide a barrier between the ground and your tent. This will both provide an extra layer of protection in case of rain.
You should also remember to use the rain fly when camping in wet conditions so that your tent does not become waterlogged or soak you during the night.
Choose the Right Sleeping Bag
When it comes to choosing a great sleeping bag, you need to make sure that it will be comfortable at the temperature you expect the overnight low to be.
Some sleeping bags are versatile and can be used under different temperature conditions, but it is always better to choose one that works for the specific climate you will be camping in.
Check out this more detailed article about How to Choose the Best Sleeping Bag to get started.
Warm up your sleeping bag
If your campground has dryers, you can place it in the dryer 20 minutes before you go to sleep if it is particularly cold. If this isn't an option you can try filling a water bottle with warm water and putting it at the bottom of your bag.
You should also place your clothing for the next day at your feet inside the bag. It makes the bag warmer by reducing open space, and getting dressed in the morning will be a lot nicer.
Use a Sleeping Pad or Mattress
Sleeping pads and air mattresses will provide cushioning against the ground which helps prevent sore backs or stiff necks.
Camping mattresses and cots can really help to make your tent camping more comfortable by adding an extra level of cushioning between you and the ground.
This Sleepingo Camping Sleeping Pad is perfect for any situation – lightweight and compact but very comfortable.
Bring Pillows
This is a simple tip that should be pretty obvious, but if you don't have a pillow it is going to be difficult to sleep.
Most camping pillows are lightweight and easy to bring along with your other equipment, but you can also use extra clothes or towels for this purpose.
Fend Off Mosquitoes and Pests
Mosquitoes and other pests can be a problem when camping. They have been known to carry diseases, annoy people trying to sleep, and also leave annoying bites on much-needed areas of the body after the trip.
The best way to try to fend off mosquitoes is by using a mosquito net that hangs over your tent or resting area.
Prepare for Condensation
If you are camping in a humid or moist area, then condensation inside of your tent could be a big problem. Ensure your tent is properly ventilated with the rain fly to prevent condensation buildup.
Ensure that nothing is touching the walls of your tent. This includes equipment and items stored inside of your tent as it can increase condensation buildup.
Pee Before Bed
Make sure you go before you settle in for your night's sleep, and don't over-hydrate in the hours prior to sleeping. That way you won't have to get up in the middle of the night.  
Eliminate Night Noises
Noise is a big problem when camping, and it can be difficult to fall asleep in an unfamiliar environment or when there are strange noises such as crickets chirping.
Some people find earplugs useful for this purpose, but you should also consider bringing items that will help cover up noises such as a radio.
——
Although tent camping may not be as comfortable as sleeping in a hotel room or even in your own bed at home, there are several ways to make the experience more enjoyable.
By following this guide and choosing a great camp site, it will be possible for you to enjoy a good night's sleep in your tent.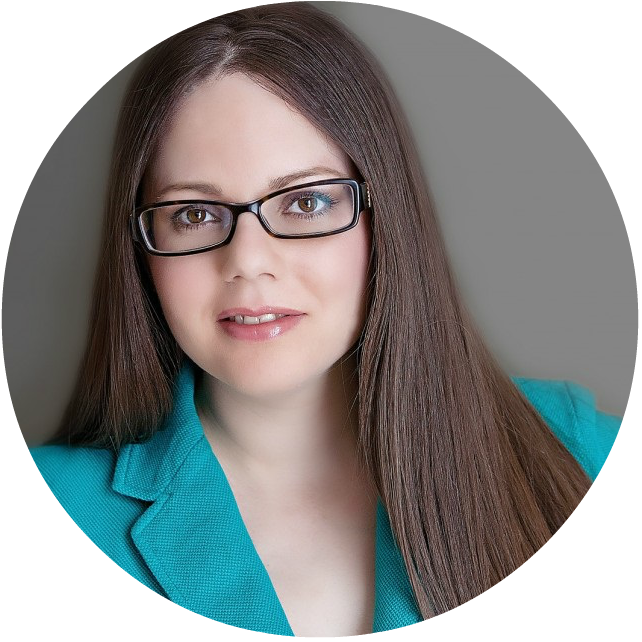 Elizabeth Lampman is a coffee-fuelled Mom of 2 girls who lives in the Niagara region of Ontario. She loves photography, camping, hiking, and travel.