Choosing a sleeping bag can seem daunting, but it doesn't have to be. We share how to choose the best sleeping bag for your next camping trip.
After a long day outdoors, a good night's sleep is important. Sleeping bags are a camping essential you can't go without.
Sleeping bags come in all shapes, sizes, and insulation types. How do you go about choosing the right sleeping bag for your adventure?
There are so many things to consider when choosing the perfect sleeping bag! The most important considerations to make when shopping for a new sleeping bag is:
Activity: What type of activity are you doing?
Temperature rating: How cold will it be?
Shape: Do you need a snug, packable bag or want room to sprawl in comfort?
Size and fit: Choose the right length and fit for your body.
Insulation type: Down vs. synthetic.
Features: Extra details that can improve the bag.
Choosing a sleeping bag by Activity
The first thing you'll need to decide is what activity you need a sleeping bag for.
Every sleeping bag is designed for a specific activity. The primary activities people engage in that require different styles of bags are backpacking, car camping, mountaineering and general camping or just backyard napping.
For Camping:
A sleeping bag for camping is generally one designed for comfort which tends to make them heavier and bulkier. It's big enough that you wouldn't want to haul it around in your pack trekking through the backcountry.
Investing money into a quality, technical sleeping bag would be pointless if you are only going on short trips once or twice every few months throughout the year. You should look at less expensive options with still meet all of your needs- they will likely not have any fancy features but this isn't what makes an ordinary person comfortable anyway!
Any sleeping bag can be used as a recreational camping sleeping bag, but take the opportunity to save money and be comfortable. I have offered some great picks in this category if you read on.
For Backpacking:
Backpacking sleeping bags tend to be much lighter and more compressible. You're going to carry them with you on an adventure, so why not make it as light as possible?
Here you need to balance weight and compressibility with the correct level of warmth, so be sure to keep an eye on temperature ratings.
The Kelty Cosmic 20 Degree Down Sleeping Bag is a great, and popular choice in this category featuring an array of great features and insulated with water-resistant down.
For Mountaineering:
Mountaineers and alpine climbers need their gear to be lightweight, easily packable in small spaces and strong. They also need it to keep them warm in brutal conditions.
These bags can get expensive as they require very high quality insulation that allows them to be very light but still stand up to tough mountain conditions.
The NEMO Sonic 0 Down Sleeping Bag is one of the best choices in this category featuring an award winning design which allows for temperature regulation in variable mountain climates.
Sleeping bag temperature ratings
A sleeping bag's temperature ratings tells you the lowest temperature that the bag can be used. First and foremost, these ratings assume you're using a sleeping pad for insulation, so don't forget one! Sleeping bag temperature ratings are often categorized by season:
| | |
| --- | --- |
| Category | Temperature |
| Summer | 0°C/+30°F and up |
| 3-season | -15°C to -1°C/+15°F to +30°F |
| Winter | -15°C & below/+15°F & below |
Think about how hot or cold it will actually be on the trips you intend to take, and buy accordingly.
While you will have a hard time finding many places that fall below freezing in the summer, bags with 20℉/-5℃ temperature rating and below are the best choice for warm weather camping.
A -5℃ bag is super versatile and can deal with spring and fall camping conditions as well without too much discomfort.
For very warm temperatures, you can always unzip your sleeping bag and kick a leg out.
Choosing a Sleeping Bag Shape
Rectangular Sleeping Bags:
Rectangular bags are the most traditional sleeping bag shape for recreational camping; they tend to be roomy, with plenty of space to stretch out. Rectangular bags are generally designed more for comfort than warmth as there is more open space in the bag for your body to heat up.
Rectangular sleeping bags can be unzipped and used as a blanket, or zipped together with another bag to create a double bag.
When it comes to recreational camping, some affordable popular picks for rectangular sleeping bags include the TETON 18°F Sports Regular Sleeping Bag, Coleman Palmetto 30°F Cool Weather Sleeping Bag, Coleman Sun Ridge 40°F Warm Weather Sleeping Bag and the TETON 18°F Sports Celsius XXL Sleeping Bag.
Semirectangular Sleeping Bags:
The semirectangular sleeping bag is the best option for those who want to save some weight when packing but don't want to feel claustrophobic.
They are great choices for cooler weather camping in spring and fall seasons.
Mummy Sleeping Bags:
Mummy bags are meant to fit snugly in order to boost warmth and cut weight. They are the lightest traditional sleeping bag, and are hooded and tightly sculpted to the human body which makes them very efficient at keeping you warm even in bitterly cold conditions.
Mummy bags tend to be a popular choice for backpackers because they have many useful characteristics that make it easier for people who enjoy camping or hiking long distances on foot through colder weather.
When it comes to recreational camping, some affordable popular picks for mummy sleeping bags include the Winner Outfitters 35°F Mummy Sleeping Bag, Coleman North Rim 0°F Adult Mummy Sleeping Bag, and the TETON Sports LEEF Lightweight Mummy Sleeping Bag.
Choosing the Right Sleeping Bag Fit
When it comes to fitted sleeping bags, you need three key measurements: your height, shoulder girth and hip girth.
1. Sleeping Bag Length
To determine the right length of your sleeping bag, you need an accurate measurement of your height.
Avoid sleeping bags that match your measurements, you should also avoid having a lot of extra space around your feet. Instead, look for a bag that is a few inches longer than your height for maximum heating efficiency.
2. Shoulder Girth
The next measurement you need is your shoulder girth. To find this measurement, use a tape measure around the circumference of your shoulder, about two inches from the tops of your shoulders to get the most accurate measurement.
3. Hip Girth
Next take a tape measure around the circumference of your hips, at the broadest part of your hips.
Choosing a Sleeping Bag Insulation Type
The choice here is whether you want a bag that's insulated with down fill or synthetic fill.
Synthetic insulation tends to be more affordable and performs better in damp conditions.
Down insultation however, tends to be more lightweight and performs well in cold, dry weather. They are typically given a water-resistant treatment to protect them in damp conditions. They also compress nicely for easy packing and tend to be more durable than synthetic.
On the whole, down insulation is the superior choice if you want a light, warm and durable sleeping bag.
Additional Sleeping Bag Features
Other features you might want to consider when looking for the right bag include:
Sleeping bag shells: Is the outer fabric treated with a durable water repellent to protect the insulation inside the shell from dampness?
Sleeping bag hood: A hood can make a bag much warmer.
Zippers: Some bags come with more than one zipper slider which makes it easy to adjust ventilation.
Stash pocket: Some bags offer a handy zippered stash spot to store small items with you.
Sleeping Bag Accessories
Stuff sack: Stuff sacks (or compression sacks) are used to compactly store away a sleeping bag for car travel.
Storage sack: These bags are usually large mesh or cotton meant for long-term storage as a stuff sack can be very hard a sleeping bags insulation when used long term.
Sleeping bag liner: A sleeping bag liner helps keep your sleeping bag clean and can add extra warmth. Too hot? Skip the sleeping bag and just sleep in the liner.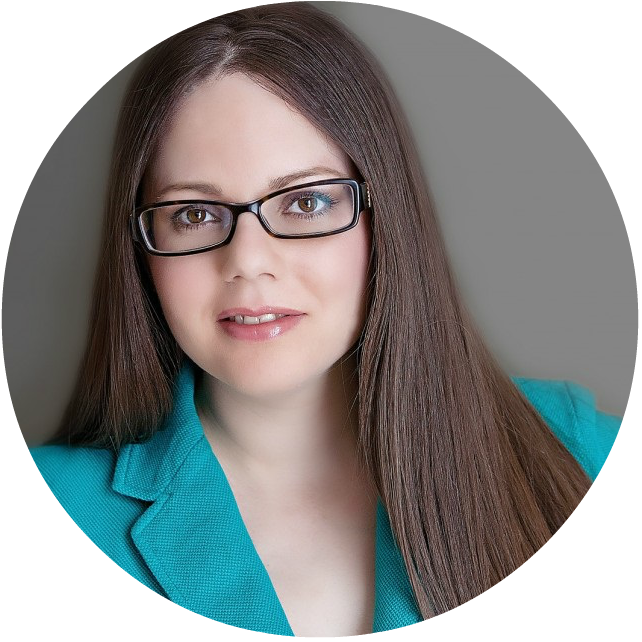 Elizabeth Lampman is a coffee-fuelled Mom of 2 girls who lives in the Niagara region of Ontario. She loves photography, camping, hiking, and travel.