Learn the key factors you should consider when choosing a campground for tent camping so you can find one that's right for your needs.
Choosing the campground for your camping trip is a big decision. But it doesn't have to be complicated.
Here are some guidelines that will help you choose the campground that is right for you and your family.
What Kind of Camping Experience Do You Want?
The first thing you need to decide is what kind of camping experience you want.
Are you looking for a rustic, back-to-nature campground where facilities are limited and the quiet of the wilderness is not disturbed?
Or would you prefer a more modern facility with all kinds of activities to keep everyone entertained?
How about something in between? The choice is completely up to you.
Rustic Camping Experience
If you want to be as close to nature as possible, then your best bet will be to head to a National Park or another large protected area. Many of these parks are set up specifically for an "outdoors experience".
You will want to look for campgrounds that offer "primitive sites".
These campsites offer very little in the way of amenities and protection from nature, but they do boast some of the best scenery. These "roughing-it" campsites are often set up in areas that are less visited, such as rural forests.
Recreational Experience
If you want a more recreational experience, then you will want to look for a campground that has more facilities. There are several different types of environments with varying levels of services available.
The most common form of campsite is the "developed" site. These sites are often situated within an established campground, and offer a mixture of nature and convenience.
The sites themselves usually have some kind of utility hook-ups so you can use your own facilities.
Campground Amenities
When choosing campgrounds, make sure to check out all the camping amenities they provide.
For example; some campgrounds include: a woodlot for firewood pick up, bathrooms with toilets and showers, public phone areas, laundry facilities and things of this nature.
Most campers prefer campgrounds where these types of amenities are provided. This makes their life easier while on their camping adventure because they know where these items can be found.
Choosing campgrounds with these types of amenities also allows campers to camp for an extended amount of time because they have access to hot showers and toilets that aren't located a long distance from their campsite.
How Far You Are From Other Campsites
When choosing campgrounds, consider how far apart each campsite is.
If you want privacy without too much noise, look for campgrounds that are secluded and away from other campers.
On the other hand, if you want to be around people and enjoy all that camping has to offer by socializing with others in your area, then look for campgrounds that are close together.
Most campgrounds have a mixture of campsites that vary from distance and privacy. This helps accommodate everyone's need. It also means you will have more of a choice when choosing campgrounds.
How Big is the Campground
When choosing campgrounds, you need to know how big they are. How many sites do they have? This is just another thing to consider when choosing your desired campground.
How big you want it to be really depends on the type of camping experience you are looking for.
If you are looking for a place with lots of other campers, then a bigger campground might be perfect for you. You'll have other campers to socialize with, which is especially nice if you have kids. But don't forget that these areas also tend to be more heavily populated, which means there is more traffic and noise.
If you prefer solitude with only the nature sounds surrounding you, then a smaller area may be more suitable. However smaller campgrounds generally offer less amenities and the best ones general get booked up fast.
What Are the Campground Fire Rules?
The campground fire rules are also something you should consider before choosing a campground. How strict or lenient are they? It is important to know these things because you don't want to find out the hard way that you aren't allowed to have campfires during your visit.
It is also important to know what type of firewood you are allowed to burn. Some campgrounds allow you to gather wood on the premises, but others don't. Be sure to check out this information before choosing a campground.
You should also know if there are specific places where you can and cannot have your fire. How big is the fire pit? How far away from tents and other structures can you have your campfires?
These questions should be answered before booking a campsite.
What are the Bathrooms Like?
Another thing to consider when choosing campgrounds is what the bathrooms are like. How clean are they? Do they offer full restroom facilities or only pit toilets?
Are there showers available in the bathrooms or only toilets? How far away from your campsite will you have to go to use them?
You'll want a bathroom that meets your needs. How clean and how private it is are highly important factors to consider.
How much time do you want to spend each day walking from your campsite to the bathroom and back? This is a big deal because bathrooms can be scarce in some campgrounds, especially popular ones.
What Are the Campground Rules?
Don't forget to read the rules before booking a campground.
It is good to know the general policies and rules of a campground before you reserve your campsite because it will help you prepare. Look out for:
Check in/out times
Pet restrictions
Campfire restrictions
Vehicle restrictions
Quiet hours
Guest policy
Food storage rules
How Much Does the Campground Cost?
Of course you want to find a campground that fits your budget.
Campgrounds in the USA generally range in price from $15-$35 per night, while in Canada you are looking at $15-$45 per night. There may be some extra fees and taxes added on top of this, depending on where you are.
These fees can sometimes include:
Cleaning/damage deposits – generally used for cleaning campsites after vacating or in the case of damages to facilities or the area. There is generally a refund upon returning your campsite in good condition.  
Pet deposits – this fee covers any damage caused by pets to campgrounds and facilities. If a pet causes any damage to anything, you will be charged the cost of repair.
Parking Passes – most campgrounds have a parking fee at the entrance which is usually around $5 or $10 per vehicle.
Extra Person Fee – If you go over the limit for your site, most campgrounds will charge extra.
---
Choosing the right campground for you and your family can be a daunting task. Once you have narrowed down some options that meet your needs, make sure to read the campground policies carefully too since there may be extra fees or restrictions not covered in this article.
Don't forget to read campground reviews online. It is helpful to get real customer reviews of the campgrounds you are considering.
It can be difficult to choose the right campground for your family, but once you find the campground that is right for you and your family, it will feel like a vacation paradise!
Your next job is to choose a campsite for your camping trip.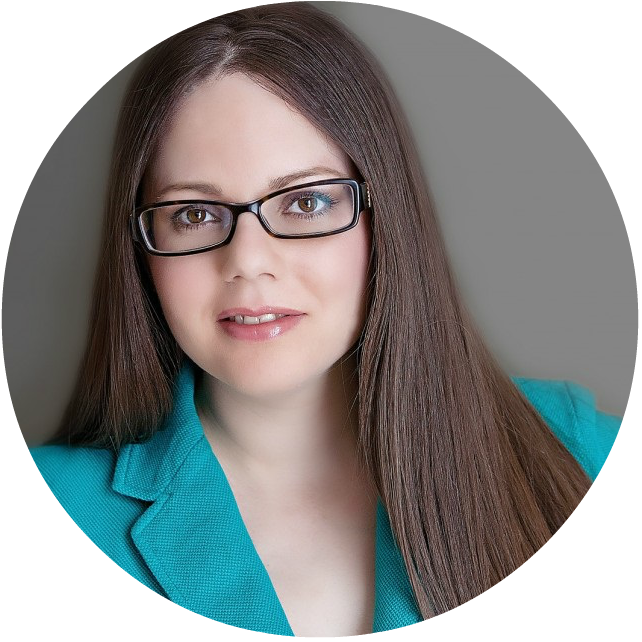 Elizabeth Lampman is a coffee-fuelled Mom of 2 girls who lives in the Niagara region of Ontario. She loves photography, camping, hiking, and travel.