Thinking about going camping but not sure what you need? Check out what to Pack for Camping so you are prepared for your outdoor adventure!
Camping is an outdoors adventure for those who want to get off the grid and enjoy nature, but it can also be stressful if you don't know what to pack.
How to Know What to Pack for Camping
There are so many different types of campsites out there, with various levels of amenities.
Packing for camping is not always straight forward! Some sites have no running water and other may have electrical hook ups.
It's important you research your campgrounds and are aware of all amenities, along with the weather expected during your trip.
To help make your camping trip a success, I have outlined some essentials you should bring with you. You might also want to grab my Camping Planner Bundle which includes a handy camping gear checklist. Ready to go camping? Let's do this!
Tent & Shelter Basics
You can't go camping without a tent or another form of shelter. You will also want to pack a few tarps and rope to use both as ground cover under your tent, and to create more shelter in case of rain.
If you are going to be camping in cold weather, you need a sleeping bag rated for the temperature you will be experiencing. Don't forget that it can get quite cold in a forest at night. You will also want to pack your pillow and sleeping pad.
Make sure you choose the right tent for your purpose!
Basic Cooking gear for Camping
You may want to use a camp stove, along with fuel, so that you can cook your food easily but you can also just cook over your campfire.
Don't forget to pack everything you need to cook your planned meals and eat them too like a pot, pan, cooking utensils, aluminum foil, cutting board and knives.
You will also want to pack a wash bin, biodegradable dish soap, and dish towels for clean up after meals.
Easy Food to Pack for Camping
For your first time camping, you will want to keep meals simple. Opt for easy to make items like burgers or hot dogs or even make ahead a few dishes that will keep in a cooler and easily reheats.

Don't forget the basics too like bread, cereal, fruit and snacks. Make sure you plan your meals ahead of time so you end up with just the right amount.
Water source
The most important thing you'll need in your camping trip is water. Without it, you won't survive for long.
How much you need to prepare depends on your destination. Some campgrounds offer water that is safe to drink, and others have none.
You may want to bring a water filter with you or be prepared to boil your drinking water before consuming. Do your research and plan for it!
Fire Gear
Everyone loves a campfire, so as long as there isn't a fire ban, bring along matches and newspaper to get started. Most campgrounds will require that you purchase your firewood and kindling on site.
Camping chairs
Most campsites will be equipped with a picnic table, but you will likely want camping chairs so you can easily sit anywhere on your campsite – including around the campfire.
Storage Containers
Aside from your cooler, bring a container for storing water. Look for a collapsible container as they fold flat when empty and expand to water which is ideal for packing.
You may also want to bring along airtight containers for your food. Don't forget trash bags!
First aid kit
Pack some clean gauze, antibacterial ointment, band-aids and other first aid essentials in case you get injured while camping. You should also bring some ibuprofen, antihistamines, and pain relievers if you have allergies or are prone to headaches. Don't forget any medications you might need.
Personal items to Pack for Camping
You should bring along your toothbrush, extra pairs of socks (blisters can destroy a good camping trip), soap, hair brush, wipes for personal hygiene, and of course weather appropriate clothing.

Be sure to pack some entertainment like books, cards or portable games for the trip.
Flashlight and lantern
Bring along your flashlight and some rechargeable batteries so that you can find your way if you need to go to the washroom at night. You should also bring along a lantern to brighten up your campsite at night.
Insect repellant and sunscreen
Camping can be very fun but annoying insects trying to bite or get into your food is not. You'll want some insect repellent to keep them at bay.
You should also prepare for getting sunburned by bringing along some sunscreen or aloe vera gel for itchy skin.
Tools & equipment
Bring along a small axe for splitting firewood, a mallet for hammering in tent stakes, extra cord, tent repair kit, and a small broom and dustpan.

Camping can be a great experience for the whole family to enjoy, but it is important to make sure you are prepared. The tips in this article should help give you an idea of what camping essentials you need and when they will come in handy!
If there is something else that you find helpful leave us some comments below!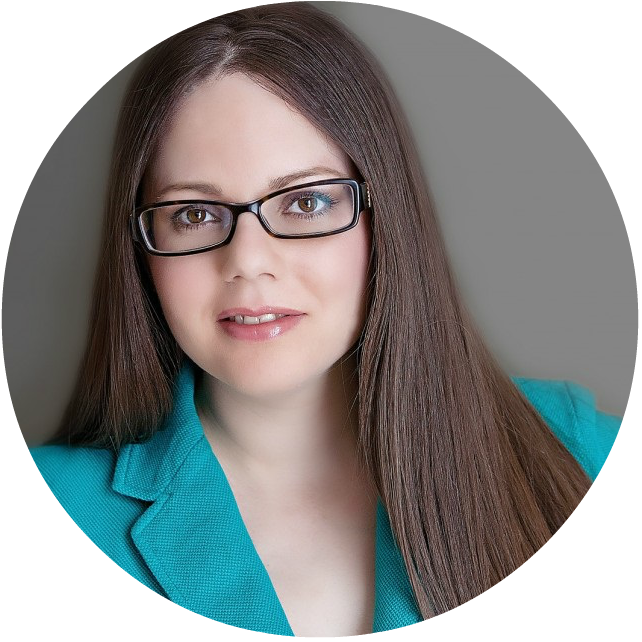 Elizabeth Lampman is a coffee-fuelled Mom of 2 girls who lives in the Niagara region of Ontario. She loves photography, camping, hiking, and travel.