Camping as beginners doesn't have to be complicated. Here are 10 things you need to know before setting off on your first camping trip.
Camping is one of the best ways to escape the hustle and bustle of our busy lives. It's also an opportunity for family bonding. You'll find that, in many cases, camping can be much less expensive than a holiday abroad.
Before you go rushing off into the wilderness, here are 10 things to know before you go camping for the first time.
Know what to pack for camping
If you are new to camping, you will need to know what should be in your bag if you want to have a comfortable and relaxing trip.
There is no secret that anything can happen while on a holiday but having the right equipment for camping can help ease your concerns. Consider packing these camping essentials on your next trip.
You might also want to grab my Camping Planner Bundle which includes everything you need to help you prepare for your trop including a handy camping gear checklist, meal plan sheet and more!
Spend Time Planning your Trip
Planning is the key component to a successful and enjoyable camping trip. Here are 9 things to do before going camping.
Don't forget about the basics around the home too.
Get a neighbour to collect your mail if you are going on a longer trip.
Set your thermostat to 85 degrees while you are away to save on electricity while keeping your home safe from any damage due to heat or humidity.
Turn off your water supply
Unplug any electronics you can. Y
Take a photo of your stove before you leave so you don't have to wonder if you remembered to turn it off!.
Settle on the Type of Shelter You Want
The most important thing that you need to think about when you start camping is what type of shelter you want. Do you prefer a tent, the open air, or a camper? Each of these choices has its own advantages and disadvantages.
3 season tents are a good choice for beginners looking for a tent camping experience because they are light weight and easy to set up. These camping tents are cheap and will hold up well in summer conditions.
Another great option for beginners is renting a Yurt. Many campgrounds offer these rustic shelters for campers to rent, but space is limited so be sure to reserve well in advance!
Identify where resources are located in case of emergency
Before you go camping on your trip, be sure to identify the locations of fire stations and ranger's offices.
If anything even remotely serious occurs, it is good to know where you can get help from in case you need a helping hand.
Protect yourself from insects and animals
When it comes to camping, insects and animals are the most common risks you'll have to deal with. To protect yourself from local wildlife:
Stay inside the campsite boundaries
When you're camping, it is important to stay within your designated site. Most animals will try to avoid human contact, and the wildlife found near campsites are often not dangerous unless they feel threatened.
Store food in a bear-proof storage locker if necessary
Keep food in a safe place at night. If you're concerned about bears, store food and toiletries in a large metal locker provided by the campsite or in your car.
Clean up after yourself
Make sure to follow the advice of park wardens when it comes to disposing of rubbish. The last thing you want is for any animals to be attracted into your campsite.
Be mindful of weather changes
.While you are in the middle of a camp site, you might not find out about a changing weather pattern.

It is essential to always monitor the weather changes and keep yourself informed about them so that appropriate actions can be taken by you to either postpone your trip or pack up your camp early.
Be aware of risks and natural hazards
Being in the wilderness and outside of civilization means that there are risks beyond what you would expect in a city or suburb. Some common examples would include flash floods, falling trees, mountain lions lurking around etc… As such, it is important that beginners know about them before they set out for their camping trip.
There are everyday dangers associated with camping that can also cause harm to those who do not take proper precautions. This is why it is important to be mindful of potential hazards while camping.
Prepare in case of an emergency situation
One of the reasons we recommend an RV park for your first trip is that in the wilderness, anything can happen. Search and Rescue Operations usually take time to respond to emergencies in undeveloped areas.
If you are heading out into the back country you should always come prepared with the necessary tools or equipment that will help you handle emergency situations when they arise. A first aid kit, a powerful flashlight, extra batteries and a compass are just some things to bring with you.
Learning how to build a fire is also an important skill that you need to know as well.
Respect your surroundings
Camping is an adventurous activity but it doesn't mean that you can do whatever you want. Regulations protect the natural environment of your location and staying within these boundaries will help ensure there will be a camp site available for future adventurers to enjoy.
Follow Leave No Trace principles
To experience the outdoors in its natural, pristine form is everyone's dream. Leave no trace camping helps campers achieve this objective.
It also ensures that the wilderness and its trees, plants and animals are not harmed by human activity even if it just means temporary campsites. This tenet emphasizes on minimizing one's impact to eliminate any future problems.
Camping is a great way to get back in touch with nature and enjoy the outdoors. However, it can be difficult for beginners or those who are not used to camping.
We've compiled this list of 10 things you need to know before your first time out there so that you have everything under control from the moment you start unpacking until you pack up camp again at the end of day one.
Did we miss anything? Let us know by leaving a comment below!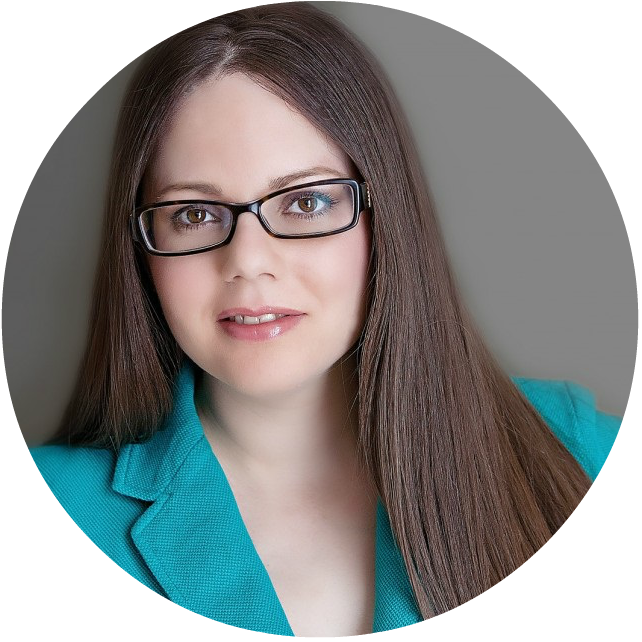 Elizabeth Lampman is a coffee-fuelled Mom of 2 girls who lives in the Niagara region of Ontario. She loves photography, camping, hiking, and travel.