If you're looking for a new national park to explore, check out these 5 underrated national parks that are definitely worth your time.
America's national parks are some of the most beautiful and iconic destinations in the world. From the soaring peaks of the Rocky Mountains to the lush forests of the Pacific Northwest, there is no shortage of stunning landscapes to explore.
The United States boasts a staggering 63 national parks, providing breathtaking outdoor experiences. While most people add the most iconic parks to their bucket lists, there are many hidden gems that are completely underrated. Some because they're a bit remote or because they've been overshadowed by nearby parks.
While everyone knows about places like Yosemite and Yellowstone, there are many more hidden gems waiting to be discovered. Here are five underrated national parks that are definitely worth a visit.
1. Dry Tortugas National Park
Location: Florida
Dry Tortugas offers stunning white-sand beaches and crystal-clear turquoise water, so you may enjoy the beauty of nature without having to travel halfway across the world.
If you've never heard of Dry Tortugas National Park, that is probably because it is one of the least-visited national parks in the USA, but it's also one of the most beautiful parks. This breathtaking national park in Florida is only accessible by boat or seaplane, making it quite remote and the chances of having it entirely to yourself are excellent.
Dry Tortugas National Park is made up of 99% water, and the remaining 1% consists of seven islands.
During your trip, you may go snorkelling to view unspoiled coral reefs and encounter fascinating marine life. Of course, another great way to explore Dry Tortugas is by simply doing nothing and lounging at the most beautiful beaches in the entire USA.
Located within Dry Tortugas, on Garden Key, the second largest island within the park, is historic Fort Jefferson. Fort Jefferson is one of the nation's largest 19th century forts in the United States. The massive fort is definitely worth exploring, and you may even get the chance to see some of the resident ghosts that are said to haunt the fort!
There is also camping available on Garden Key for those who want to spend a few days in this amazing national park.
Due to the park's remote location and limited transportation options, it's essential to prepare ahead of time to get the most out of this remarkable national park.
2. Isle Royale National Park
Location: Michigan
Set in the middle of Lake Superior in Michigan, Isle Royale National Park is another one of the least visited national parks in the USA. It's the perfect escape for those looking to take a deep dive into a wilderness paradise.
Despite its appeal, the fact that it is isolated and accessible only by boat or seaplane explains why Isle Royale has remained largely unspoiled by mass tourism.
If you're up for the adventure, though, you'll be in for a real treat! This east coast national park has over 175 miles of hiking trails and provides a wide range of possibilities for sightseeing, including both on and under the water.
Start your bucket list at Rock Harbor and the Windigo region for epic trekking – it's nearly impossible to do everything in one trip, but those are two excellent starting points. While hiking, you may come across several stops where you can look for wildlife, such as moose, wolves, foxes, and beavers.
The location's uniqueness stems from the fact that divers may visit several shipwrecks sites. Aside from hiking trails and scuba diving possibilities, there are also many ancient copper mining grounds and historic lighthouses to explore, as well as a variety of islands and bays accessible by a canoeing or kayaking excursion.
This national park offers the opportunity for backpacking, tent camping in developed campgrounds, or even glamping in one of the lodges,
3. Guadalupe Mountains National Park
Location: Texas
Guadalupe Mountains is a treasure trove of wilderness excursions, with spectacular mountain views, sweeping canyons and desert terrain, as well as sand dunes.
If you're into fossils, Guadalupe National Park is one of the best places in the national parks system to please the paleontologist in you. Texas was once submerged under the ocean, and today, Guadalupe Mountains is considered one of the best fossil reefs from the Permian period. During your visit, you will get the chance to see tons of encapsulated fossils from ancient marine animals in the rocks all over the park!
In addition to being a great place for fossil-hunting, Guadalupe Mountains is also home to the state's highest peak, Guadalupe Peak.
If you love to hike, you'll enjoy the park's 86 miles of hiking trails, which will take you through canyons and up Guadalupe Peak.
There are also developed campgrounds available, as well as horseback riding and backpacking opportunities (permit is required).
4. Pinnacles National Park
Location: California
Pinnacles National Park was established in 2013, and it still remains one of the most undiscovered gems in the national parks system owing to its obscurity and lack of promotion.
In fact, even most Californians don't know it exists. Pinnacles recorded 348,000 visitors in 2021, the park's busiest year ever.
Pinnacles sits on the top of the San Andreas Fault, making it a mecca for peculiar-looking rock formations, talus caves, and rock climbing experiences. Most of the people who visit Pinnacles do so in search of unique climbs, with options that range from beginner lessons to climbs designed to test out your skills on multi-day adventures. 
The opportunity to spot Condors in Pinnacles National Park is one of the top reasons to visit. They're critically endangered, but sightings are common at Pinnacles because of the park's reintroduction and conservation efforts.
Pinnacles Campground within the the national park offers tent and group camping, tent cabins, and RV sites.
5. Biscayne National Park
Location: Florida
If what you're looking for is an escape that combines beach and nature, Biscayne National Park is the ideal adventure! Located in the northern Florida Keys, Biscayne National Park encompasses coral reefs, islands and shoreline mangrove forest. What makes this national park so special is the fact that it's 95% underwater, so you'll have to go below the surface to really get to fully explore it. 
Naturally, the only two options for seeing beneath its waves are to take a snorkeling or scuba diving trip. You may also book a sailing or glass-bottom boat excursion if you don't want to get wet.
After exploring the sea, you'll also want to explore the 5% of the park that isn't water-based, and that includes exploring islands spread out all over and going on a hike in search of wildlife and unparalleled nature.
There are two campgrounds in the park. Both are located on islands; Elliott Key and Boca Chita Key.
Whether you're looking to get away from the crowds or simply want to explore somewhere new, these five underrated national parks are definitely worth a visit
What are some other underrated national parks that should be included in this list? Let me know if you know of any others worth visiting in the comment section below!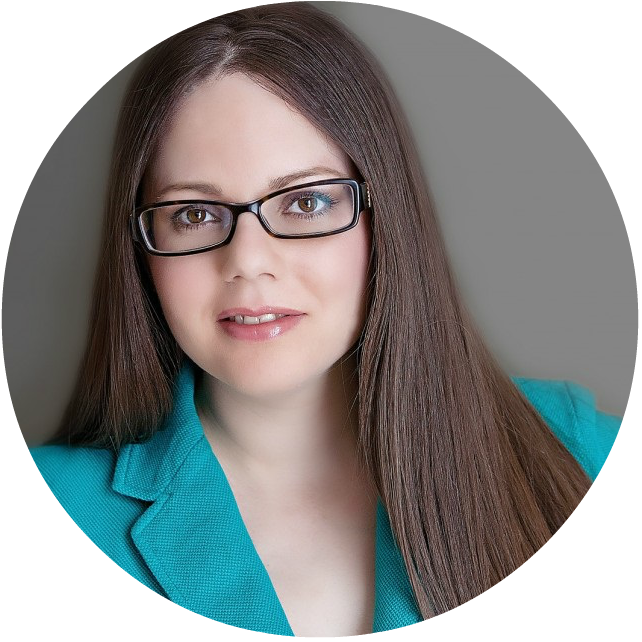 Elizabeth Lampman is a coffee-fuelled Mom of 2 girls who lives in the Niagara region of Ontario. She loves photography, camping, hiking, and travel.