A comparison of backpacking vs hiking. Learn how both outdoor activities are different and why you should try them out!
Are you interested in backpacking or hiking but not sure which one to choose? We break down the main differences between these two outdoor activities and help you decide which one is right for you!
When it comes to outdoor activities, many people think of hiking and backpacking as the same thing. After all, they're both similar because you walk through nature with a backpack on right? However, there are actually some distinct differences between the two. Let's take a look at backpacking vs hiking.
What is Hiking?
Hiking is a more casual type of outdoor activity that is done in a single day.
Hiking typically takes place on very well-defined trails where you'll likely encounter other hikers along the way.
Hiking is great for beginners because there are usually very well defined paths that you'll be following.
It's also great for families or people who want to enjoy nature, but don't necessarily need to go too deep into the wilderness.
It's a great way to spend some time outside on your own or with friends, and it can be as intense as you want it to be.
You don't need any special equipment for hiking, so you can just throw some snacks and water in a backpack and you're good to go. The point of hiking is just to enjoy yourself and take in the natural beauty around you.
What is Backpacking?
Backpacking typically takes place on trails that aren't as well-defined and can involve more distance through the woods over longer distances.
When comparing backpacking vs hiking the key difference is that backpacking is done over multiple days, weeks or months on long-distance trails.
Backpacking is a more intense type of outdoor activity which in North America usually involves carrying your shelter around with you. You need to have all of your gear with you, including your tent, food, water, and anything else you might need before spending multiple nights out in nature.
It's also much more physically demanding than hiking because you need to carry all of your gear on your back, which can make even a short hike feel like an extreme workout. Carrying heavy loads on a long walk really does increase the difficulty rating of this activity.
It involves a lot more planning, gear, and preparation before going out on your trip because you have to be able to survive for several days in the back country. You can go backpacking on your own, but it's usually done with a group of people who are all dedicated to the sport.
What are the Different Types of Hiking?
Day Hiking – For day hiking, you'll be spending a majority of your time on well-defined trails.
It'll typically only take place in one day and you won't need to carry all of your gear or stay overnight (in most cases).
Base Camping – If you're a beginner and want a more relaxed experience, base camping is for you. You'll likely stick to short day hikes from your camp site where you won't have to carry all of your gear.
Section-Hiking – If you know you want to do a lot of hiking, but don't have the equipment or time to go backpacking, section-hiking is for you.
With this type of hiking, you're going through a trail in stages and sleeping in a hotel between your hikes, rather than carrying all of your gear with you.
Thru-Hiking – Thru-hiking is when you hike end-to-end on an entire trail that's over 100 miles long.
It's very physically demanding and requires a ton of preparation before your trip since you need to carry all of your gear with you for several days at a time.
What are the Different Types of Backpacking
Alpine Backpacking – Alpine backpacking involves spending time outside in the mountains where you hike through snow and glaciers. You need to have very specific gear that can handle colder temperatures, otherwise it's going to be a much more difficult trip.
Desert Backpacking – Desert backpacking involves hiking through sandy, dry terrain where gear is typically more lightweight and heat-resistant.
Winter Backpacking – Winter backpacking is done in below freezing temperatures with a ton of snow that can make it very difficult to hike. You need to have all of the proper equipment and stay on trails that are clearly marked in order to avoid getting lost.
Wilderness Backpacking – Wilderness backpacking involves spending several days in the wilderness where you'll be far away from civilization and emergency services.
You need to know how to set up your tent, build a fire, and handle emergencies when they arise. You also need to know what you need to carry before going out on your trip.
Ultralight Backpacking – Ultralight backpackers tend to prefer very few items on their gear list.
This type of hiking typically requires a lot of planning because you need to make sure everything you carry is essential for your trip or else it can get too heavy.
Fastpacking – Fastpacking is a really intense and athletic type of backpacking that doesn't involve taking very much time to hike. You need to be able to carry all of your gear down long trails while running, without stopping for too many breaks.
What Do You Need to Backpack?
When you backpack, there is some specific equipment that you need in order to be prepared.
For example, you'll need to have a tent, camping stove, cooking gear, sleeping bag, first aid kit, extra clothes, etc. Of course, there are other essentials like extra food and a water bottle that you should always bring with you on your trip so plan accordingly.
You might even want to invest in things like waterproof matches or a compass.
Overall you need to ensure that you have everything you need to survive in the wilderness while minding your pack weight.
Backpacking Essentials Checklist
A suitable Backpack
Backpacking Stove (Check out this mess kit which is super compact and includes cookware)
Sleeping Bag & Pillow
A Water Bottle
Headlamp &/or Flashlight
A First Aid Kit
Hiking boots
Extra Food for your trip
Waterproof matches or a lighter
Map and compass/GPS for navigation
Sun Protection [sunglasses, sunscreen, hats]
Insect Repellent
Extra clothing for changing weather
Water Filter or Water Treatment Tablets
Communication Device [Cell phone, satellite phone]
What Do you Need to Hike?
Hiking doesn't require nearly as much planning or preparation because you can usually just go on your hike without too many special supplies.
Think about what nature will be like where you'll be hiking, and plan accordingly.
You might want to bring along some snacks or water if you think you won't see anywhere that you can stop to get some. There's really no need to pack anything other than what you need to go on the trail, including good hiking boots and a map.
Hiking Essentials Checklist
Map and compass/GPS for navigation
Light snacks and a water bottle
First aid kit
Hiking boots or trail runners
Sun Protection [sunglasses, sunscreen, hats]
Bug repellent
Hiking Vs Backpacking: Which One is For You?
Hiking and backpacking both take a lot of preparation and planning, but which one is for you? Well, that's really up to you.
Think about how much time you have to prepare, what kind of experience you want to have on your trip, what the weather will be like where you are going, and how far away it is from home.
There are also other factors to consider like how many people you'll be going with or what kind of trails and terrain exist there.
When comparing backpacking vs hiking, backpacking might be better suited for a more experienced hiker. Know your skills and limits! Do you have the stamina to cross long distances over potentially rugged terrain? This is a really important consideration.
Once you've determined whether a backpacking trip or hiking trip would be a better fit for your needs, then you can plan accordingly.
There's no wrong choice when it comes to backpacking or hiking, just different choices. For example, if you're going with a few friends for a quick hike over the weekend that wouldn't require too much planning and effort on your part, then by all means do so!
Popular Backpacking Trails in the USA
There are a number of great trails that you can hike in the US, here are a few of the best long-distance, multi-day hike, backpacking trails:
The John Muir Trail – This trail is 211 miles long and takes about 4 weeks to complete in the Sierra Nevada mountain range of California, passing through Yosemite, Kings Canyon and Sequoia National Parks.
The Pacific Crest Trail – The Pacific crest trail covers 2,659 miles from Mexico to Canada. It can take up to 6 months or more for some people to complete the whole trail.
The Appalachian Trail – The Appalachian trail is a popular and well-known trail that covers 2,184 miles of beautiful terrain. Some people make it their life goal to hike this trail in one trip.
The Continental Divide Trail – This trail is 1,864 miles long and travels from Mexico to Canada. It passes through some of the most remote areas in America like the Rio Grande Gorge and Yellowstone National Park.
There are many other great choices for backpacking of course, but perhaps this will spark your interest in a new adventure!
Hiking Trails in the USA
These are just a few of the many trails that you can hike in the US, but here are some examples of must-hike trails for day trips that stand out from the rest:
Half Dome (Yosemite National Park, California) – This hike is a strenuous 16-mile round trip hike that leads hikers up 8,800 feet to the summit of Half Dome.
Angel's Landing (Zion National Park, Utah) – This hike is a 5-mile round trip that involves hiking up the slick and steep West Rim Trail. The last half mile of this trail will test your fear of heights with its chain railings and narrow ridges.
The Mist Trail (Yosemite National Park, California) – This 3-mile hike is a great choice for hikers who want just a short trip to take in the breathtaking views of Nevada Falls. It's a great beginner trail.
The Narrows (Zion National Park, Utah) – The Narrows is a 16-mile hike that follows the Virgin River through a deep gorge carved out by retreating glaciers thousands of years ago.
There are so many great trails, you just have to find the one that's right for you.
Hiking or Backpacking: What are the Benefits?
There are many advantages to both hiking and backpacking, whether it's finding a spectacular view at the top of a summit or spending some time alone in nature.
The freedom of going out and exploring the great outdoors is one of the most rewarding experiences a person can have, which is why so many people have fallen in love with hiking or backpacking.
The natural world provides a lot of opportunities for people to learn about each other as well as themselves.
You also come closer to nature when you're outside, and hiking or backpacking requires an individual to be observant of the environment and animals around them.
In addition, being in nature allows a person to have some "you" time where they can appreciate everything that is going on, especially when they live in a busy city filled with people all trying to do their own thing.
Whether you choose backpacking or hiking, it's a surefire way to make friends with Mother Nature and leave any stress from your day-to-day life behind you. Either way you go you can plan for one of the most enjoyable experiences of your life as you walk through wilderness areas on your chosen hiking trail.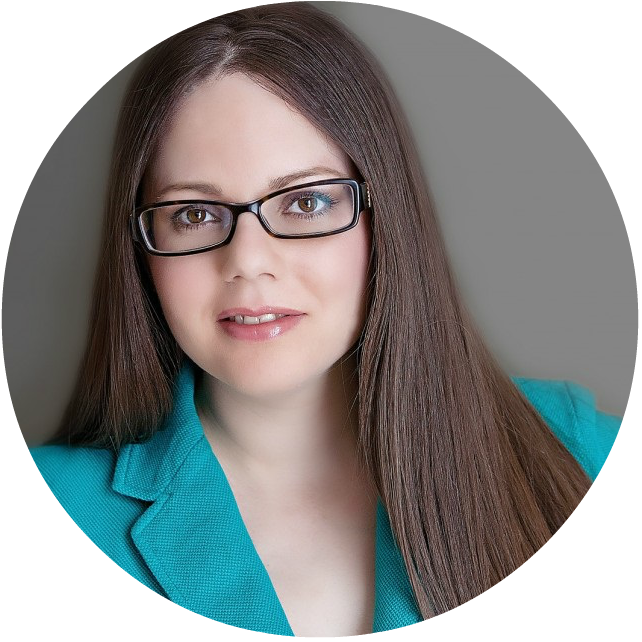 Elizabeth Lampman is a coffee-fuelled Mom of 2 girls who lives in the Niagara region of Ontario. She loves photography, camping, hiking, and travel.